We have 3-4 vacancies for U12 girls.

Start playing now!!

No experience required.

No waiting list, join and play.

You never know where it will take you!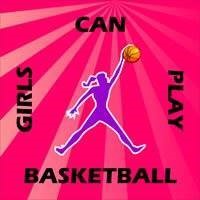 We have a new U12 girls' team but need more girls to join this team.
We are ideally looking for 2011-born girls.
We would also welcome any 2012-born girls who are born early in the calendar year (who only just miss the cut off to qualify as an U12 player)
We are happy to also extend the invitation to current 2010-born players who may want to change teams for the season.
Please note, if any 2010 girls take up the offer, then they will only be able to play with this team for this Winter season. In the 2021/2022 Summer season, 2010 players will move up to U14's while this team will remain in U12's.
THE TEAM DETAILS:
Coach Andrew has previously coached domestic basketball in Geelong – Under 10's, Under 12's and Under 14's. He loves basketball, is still playing himself and is keen to give all kids a fair go and encourage their love of basketball.
Team: STC G12.5
Training: Tuesday 6:00 – 7:00 pm @ Keilor Heights Primary School
Grade: Nominated to start grading in D grade
Do you know any 2011/2012 born girls who are wanting to start playing basketball? Please let them know of this opportunity! If you know anyone, please get them to contact us ASAP.