Registration for the Keilor Basketball Association (KBA) is now done via the PlayHQ website. All teams, players and officials will now use this new system to provide an easier more streamlined process.
Registration Hints and Tips
It's important to read the following process carefully as it is slightly different to the previous method of registration.
Use your existing account – Do not create a new account using a different email
If you have previously registered with PlayHQ – you MUST sign into that account (using the email that was used to initially set up the account).
If you registered for the 2020 Winter season, you will have already paid your annual BV licence fee and should NOT be paying it again this season. If you create a new account (i.e., use a new email rather than the one that you initially used), you will be charged the BV licence.
Quick steps to registering 
Click on this link to navigate to the PlayHQ website.
If you have previously created an account, select Log In. If you have never created a PlayHQ account, then select Sign Up
Once you have logged in, then go to the email that was sent to register and click on the click here link alongside Registration Link.

If you have more than one child playing at the club 
The link in the email issued is team specific.
When you click the registration link it shows the team that you are registering to.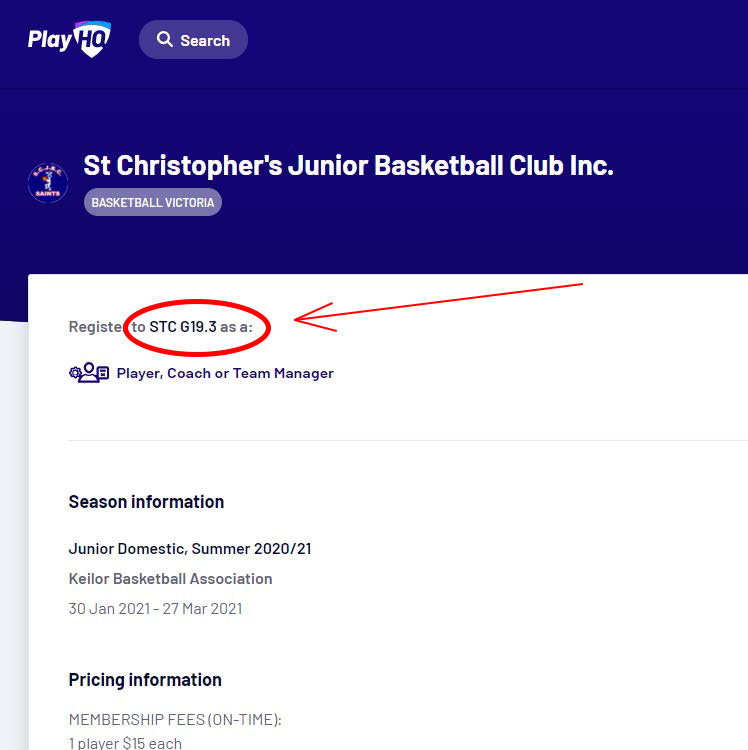 Please ensure you are using the correct registration form for each child.
Yes, Ciaran and Jo that means 4 different links to ensure each of your players are in the right team!