SUMMER SEASON 2021/2022
Ahead of every season, the club review team membership, coaching and training arrangements for every team.  We recognise that children are different and progress at different rates and we endeavour to provide opportunities for all players and teams to grow according to the values of teamwork and respect. 
We now need to prepare our teams for the 2021/2022 Summer Season to enable us to meet the KBA's team registration deadlines.   
THE PROCESS FOR SETTING UP A NEW SEASON
A brief overview of the process followed for each new season set up:  
The club communicate with each team and request information about who is returning or not returning (coaches, team manager and players), remaining in the age group, moving up etc.

 

The coach/team manager ascertains the intentions of members in their team for next season and provide the team information to the club.

 

The club compile the responses and then review the teams, identify vacancies, displaced players, and make decisions about club movement, team viability, review and consider player/parent selection requests, waitlist players and form new teams.

 

The club liaise with coaches and players/parents about changes.

 

The club finalise teams.

 
Please ensure you provide a response ASAP to your team as we have deadlines to meet to enable us to set up our teams for next season.  The sooner you can respond, the better as this will enable the coordinators to finalise teams and ensure the best outcomes for all our members. 
NOTE:   
We need the information for all teams in an age group to finalise the team lists as changes to one team may impact others.

 

There may be player movement between teams so you will need to respond before the deadline to secure a position for your player/child.

 
We understand that players and parents may wish to leave the club or be uncertain about returning, if you are uncertain, please let your coach/team manager know. 
AGE GROUP CHANGES
The age groups that will apply for the 2021/2022 Summer Season and 2022 Winter season are: 
Age Group

 

Players born in…

 

Under 10

 

2013, 2014

 

Under 12

 

2011, 2012

 

Under 14

 

2009, 2010

 

Under 16

 

2007, 2008

 

Boys Under 18

 

2005, 2006

 

Girls Under 19

 

2004, 2005, 2006

 

Boys Under 20

 

2003, 2004

 
As a result of the age group change for summer season:  
Some teams may remain in their current age group, while some players may need to move up based on their birth year.

 

Some teams may move up an age group, while some players in that team may be eligible to remain in the lower age group (based on their birth year).  In some instances, the player may move up with the team but in others the player will remain in the lower age group.

 
The coordinators will work with teams to identify displaced players and find them a suitable team. 
PLAYER MOVEMENT – PLAYER/PARENT REQUESTS
Team selection is the responsibility of the boys/girls coordinators (registrars) in consultation with coaches (and the committee if deemed necessary).  Any requests by parents or players to influence team selection must be made direct to the coordinators and not to the coaches/teams directly. 
This process ensures that the coordinators can:  
consider all requests, the implications across the entire age group

correspond with coaches to ensure each player has an opportunity to be considered not just those who may have contacts in a team. 

 
This requirement is also to discourage and prevent poaching, to respect both the coaches at our club and the other players in the team, and to avoid angst and upset for coaches, players, and families. 
Please do not react to… speculation, assumptions about teams going into the next season, e.g., coach not continuing, rumour and hearsay that the team will be playing in a lower grade, that the team will not continue to exist in the new season etc.   
If you have heard that players are leaving your team or disbanding, do not start scrambling to find an alternative team, this is not your role as player or parent and this is not how changes to teams occur at our club.  It is especially important in these cases that players/parents respond to the team manager about their intentions for the following season. 
Please note that it is not always possible to fulfill player/parent requests.
If you are wanting to make a player/parent request, then please complete this form or use the QR Code below.  These requests should be made now as decisions are being made about teams.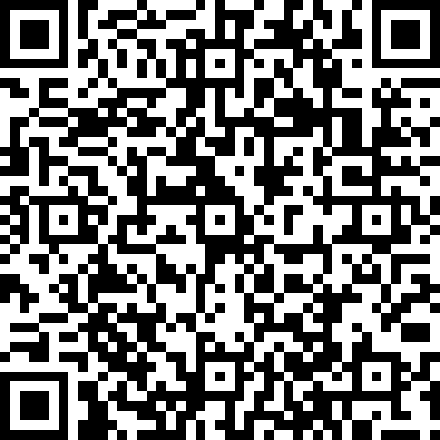 Please note if you make your own arrangements, they may not be approved. 
CRITICAL CONSIDERATION REQUIRED 
Some of our existing Committee members need to move on, as their circumstances have changed, or their children have grown up.  This creates an opportunity… we are now asking you to consider volunteering as a committee member and/or to encourage other club parents to become committee members.  Please refer to this important news item and share this with other families- A message to everyone in our club – SCJBC (stchristophersjbc.com.au).